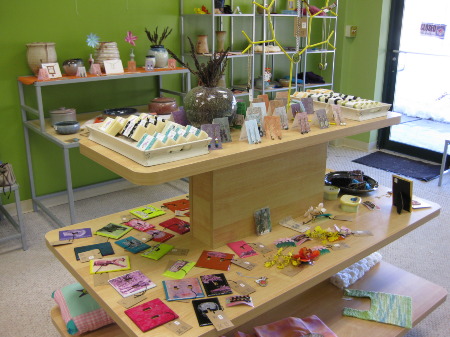 About Us

The Point is a store located in the Old Ridge Village in Chadds Ford, PA.
We carry handmade items like bags, jewelry, awesome silk screened t shirts, knit items, pottery, and one of a kind clothing. By buying handmade items...you're supporting amazing artists.
We specialize in the quirky and cute. The affordable and awesome.

Our goal? To get that kind of super awesome one of a kind stuff you can only seem to find in the city within arms reach. Those of us who live in the suburbs want to support independent artists as well....and we need a place to congregate...so here it is.

CURRENTLY FEATURING:
-kerri conrad
-handmade by ta'monster
-bob deane
-communitae graphics
-suelynne in the city
-oh sweet josephine
-leviticus jewelry
-pure hart soap
-sunshine hurlburt
-gretl
-babooshka clothing
-lauren lynn designs
-tremundo
-krystal hall
-lauren
-kate hoos
-and more!

This isn't your granny's craft store. This is legit. While we're across the street from the gap, we're anything but.

Come in for handmade/one of a kind clothing and accessories and go home smiling knowing little kids didnt get paid $1 an hour to make it.


***We are always looking for consigners to work with us. Please email us for more information!!***